Often times when thinking about interior decorating, many people focus on the visual aspect of a room. They see a picture and implement the idea in their space, but feel that something may still be missing. One of the important things to remember is that a room should appeal to ALL the senses. So the one I would like to speak about in this post is SCENT!
Photo by Rachel Reider Interiors
-
Search contemporary bedroom pictures
Smells can evoke many emotions, memories, and lift a mood. Think about your significant other's perfume or cologne. Or a favorite candle or hand lotion you used during a special occasion. A waft of any of these will send you down memory lane! So that's why it's important that you consider using scent in your home. It will create a feeling of season, evoke memory, and add light and warmth to any room making it feel cozy especially during these colder winter months.
-
Look for transitional living room pictures
So here are a few tips when incorporating scent into your home:
1- Make it Seasonal
Consider using the current season for inspiration. During the winter months use candles that smell like vanilla, cinnamon, or other related baking spices. If you're looking for something more earthy you can try some of the balsam, pine, sandlewood, or the classic patchouli and neroli. In the spring & summer - don't forget fresh flowers!
2- Flow between Rooms
Just like paint colors should flow from room to room, it's also important scents do the same. You don't want a situation of a fresh bright summer scent jarring with one of those warm earthy winter smells. Keep the blends subtle and discreet - they don't have to be the same scent but just compliment each other!
3- Color & decor
Many candles available today come in a variety of colors and styles. Try to find something that blends with your existing home or holiday decor. This way it will work double duty as an accessory, not just an item that looks like it's being used to mask smell. If you're working with flowers add colors and vases to compliment the decor as well.
4- Safety
Of course if you are using candles to enhance the scent in your home, it's important to follow common sense safety rules. I always recommend to keep candles in a very visible place so you don't forget to blow them out when you leave the room. Also keep them in a safe place where they won't get accidently knocked over when lit.
5- Candle alternatives
One of my absolute favorite alternatives to candles are the reed diffusers. They come in so many scents now and can safely be tucked into any small space. I love these because they work hard and you don't have to worry about the safety concerns with candles. You can buy a few diffusers at the same time, following tip #2 above, making sure they relate to each other. Then once they run out in a few months you can purchase a set of new ones in a seasonal scent set!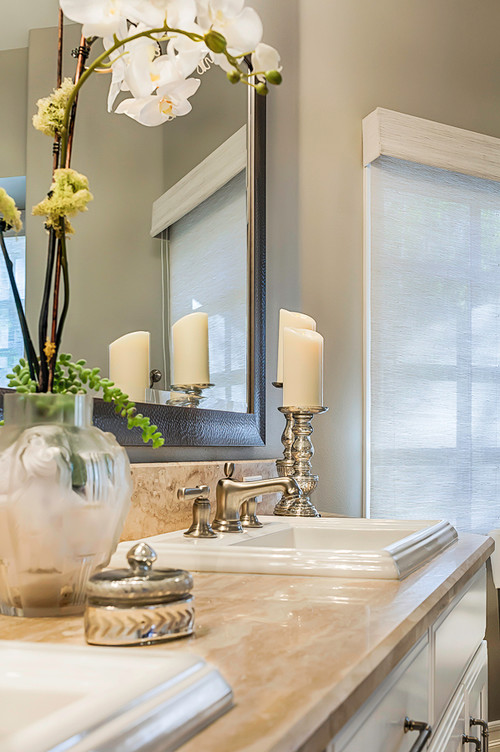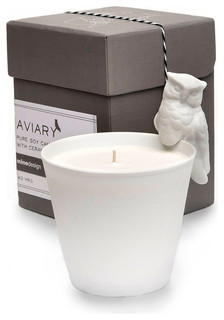 I hope you enjoyed these tips and they inspire you. Do you currently use scent in your home, and if so how do you like to implement?
Cheers,